Achievements and school programs:

Players achieving college tennis or higher: Margaret Carlton, Sarah Merrill, Hollie Champion, Christina Lee, David Barrigan, Thomas Summers, Nick Spera, Zandra, Brendan Molan, Kim Dixon, Virginia Edahl(Molan), Paul Muenow, Mclean Kistner, David Walker, Kyle Thortsen, Phil (aka chocy milk), Abby, Dejon (pro), Ian Leblanc, Houghton Flannigan, Kaya Arinc (atp doubles point !!), Logan Trimp. Thomas Summers
USTA Junior Team Tennis: 19 City Championships, 8 State Championships, and  8 Southern, 2 Regional, 1 National Finalists.
High School: Charlotte Christian boys and girls teams reached the state championship tournament for the first time in school history while John was the coach. 
*Charlotte Preparatory: Pe Tennis instruction, Intramural tennis for lower school, Middle School Tennis Coach. 2005-present
*Charlotte Christian School: Varsity Tennis Coach, 2005,2006,2007, 2013-17
*Charlotte Catholic: Girls and boys JV Tennis Coach, 2004-16
*Alexander Graham Middle School: After school tennis instructor 2008
*Providence Day School: Extended Day tennis program instructor 2007-2012
*Grace Academy: Varsity tennis coach boys and girls, 2007-13
*Fletcher School Varsity Tennis Coach 2010
Charity: 

18 years and running Bossom Buddies Breast Cancer tennis event
Centurions Foundation (Helping kids help themselves)
: John designed and implemented a scholarship program for the  Multi-cultural families in Charlotte to provide tennis to all that have a passion for the game. TTA @ Sardis Swim and Racquet has enrolled students from the foundation to further their tennis efforts free of charge.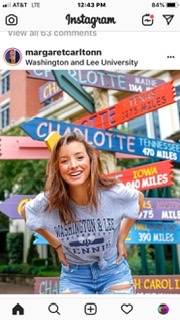 Margaret Carlton signs with Washington and Lee.  Margaret has been with Trimp Tennis for 6 years.  she has achieved amazing results in her tennis career so far.  As a freshman she played #1 for Charlotte Christian and became an all state player leading her team to the schools first state championship tournament . We expect great things from her at W&L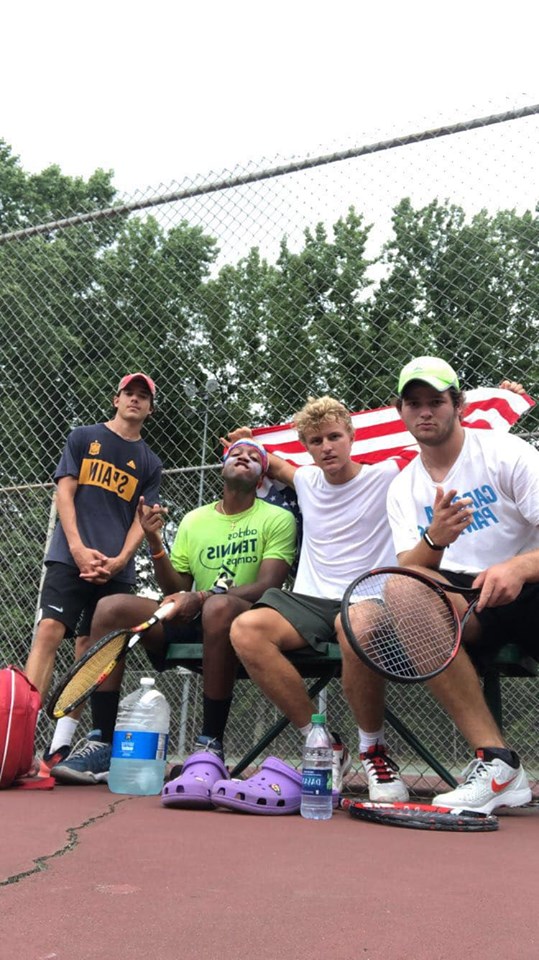 An amazing group of players.                                                                                                                                                   
Nick Spera

on left started with Trimp Tennis when he arrived in Charlotte as a sophomore.  He dedicated himself full time to tennis and won the rubber match to send Weddington High to the 3A state championship finals in which they won. Nick is now playing for Mary Washington!!                                                                                                      

Dejon Bivens

finished an amazing collegiate career at Winthrop and headed to the tour.  Dejon qualified for 3 main events battling through shoulder issues.  Dejon reached an amazing UTR of 13.93 (a bit better than Serena !)

Thomas Summers

started with Trimp Tennis his junior year driving an hour every day to attend academy.  Thomas improved rapidly and took a scholarship to Anderson where is he currently playing.                                                

Logan Trimp

(far right) is graduating high school 2020 with great achievements.  As a freshman, Logan played #1 singles and doubles leading Weddington to its first high school team state championship.  Logan also won the 3A State
                                                         doubles championship as a freshman.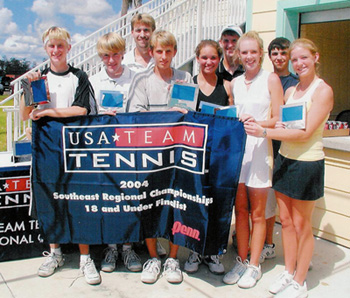 Original students when I moved to Charlotte in 1998.  This group lead the way for the usta junior team tennis league.  Attending multiple state, southern, and national tournaments.
Brendan Molan
(middle) played on scholarship for Wingate.  

Kim Dixon

(middle) played on scholarship for Brevard being named athlete of the year as a freshman.

Virginia Edahl

(now Molan) played for Sweet Briar playing #1 and breaking the school record for most wins.

Paul Muenow

(right) played
                                                         on scholarship for Lees McRae.